Halloween is a time for spooky fun and thrilling scares, and what better way to celebrate than by hosting the most terrifying Halloween party your friends and family have ever experienced? From bone-chilling decorations to hair-raising games, this guide will help you create an unforgettable night of frights and delights.
---
Choose a Theme
The first step to hosting a terrifying Halloween party is to choose a theme that will set the tone for the entire event. Consider classic horror themes like haunted houses, witches' covens, or eerie forests. Once you've decided on a theme, it will be easier to plan decorations, costumes, and activities that align with your chosen concept.
Haunting Decorations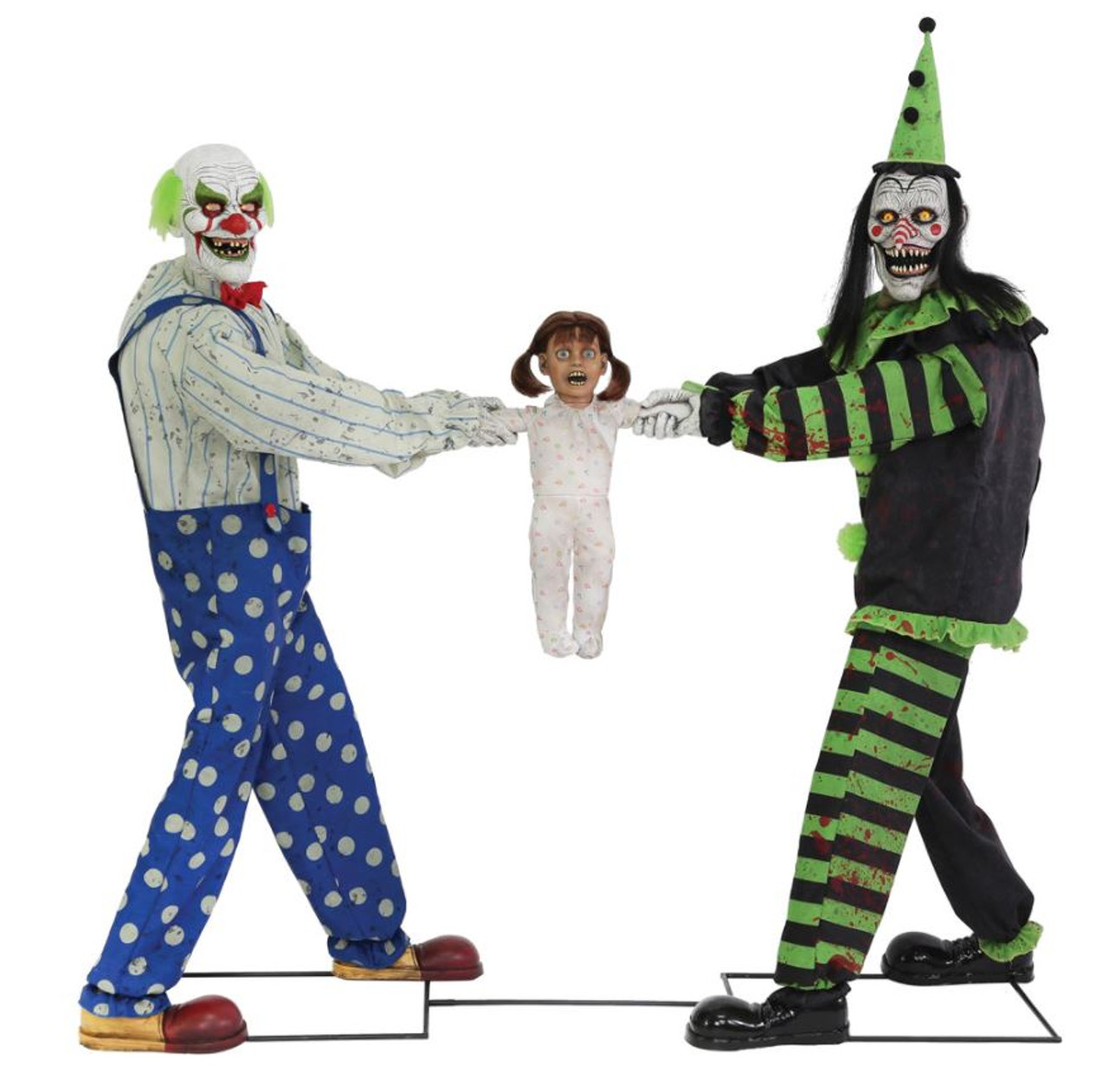 Transform your party space into a nightmare with spooky decorations. Here are some ideas to get you started:
Spine-Tingling Costumes
Encourage your guests to go all out with their costumes. Offer prizes for the scariest, most creative, or best-themed outfits or for the best dress couple. If you are not looking at crating your own costume this Halloween then check out our newest range of Halloween costumes to give your guests a real scare this year
Sinister Snacks and Creepy Cocktails
Food and drinks are essential elements of any great party. Create a menu that matches the Halloween theme with sinister snacks and creepy cocktails. Here are some ideas:
Finger food: Create "severed fingers" by shaping cocktail sausages into digits and adding almond slices as nails.
Mummy hot dogs: Wrap sausages in strips of biscuit dough to create mummy-like treats.
Brain dip: Make a brain-shaped cheese ball covered in red pepper jelly or cranberry sauce.
Send your guests home with eerie party favors to remember the night. Consider items like mini pumpkin candles, Halloween-themed chocolates. These party bags should be your way of thanking your horrific guests for coming to the most terrifying Halloween Party of the year
Conclusion
Hosting a terrifying Halloween party is all about creating an unforgettable experience filled with spine-tingling thrills and chilling surprises. With the right decorations, costumes, food, and activities, you can ensure that your guests will have a night they'll be talking about for years to come. So, start planning your Halloween bash now, and get ready to unleash the horrors on your unsuspecting guests!
---
Recent Posts
Halloween is the time of year for both kids and adults to loosen up and then to dress up! While look …

Looking to dress like your favourite Superheros this Halloween? Luckily for you we've the latest and …

Halloween is a special and exciting time for everyone. It is the time of year where everyone and any …